Inspire Your Heart With Art Day is annually celebrated on January 31st. The day inspires us to think and ponder the happiness art brings to our lives. The day also encourages us to evaluate art and its uniqueness to the human experience. Art, and its many forms, is a way to express imagination, create change, provide entertainment, and invoke emotions! Here at Peppr, we believe social media has a similar impact. In recent years, social media has evolved to become more and more of its own art form with nuance and skills to be mastered.
Like art, social media strikes emotion in us while also providing content that entertains and lightens our day. Social media has progressed past posting content just to post and has entered a new stage of intentionality behind each upload. Moving past this mentality allows for social media content to become its own form of art with aesthetics, voice, and personality where each platform has the opportunity to deliver a unique device. Social media gives anyone and everyone the medium to create their own spin on art as we know it. It allows creators to share their stories and express humanity through the content that is immediately delivered to their audience.
The immediate nature of social media creates a craving for the art form. It leaves each of us at Peppr searching for more. For this reason, we are bringing you a few accounts that are mastering the art of social media:
On TikTok, @emilyzugay is known for her humor and quick wit. Personally, we at Peppr are fans of Emily's logo redesign series where she put her own spin on well known brands around the globe. Is Peppr next on her list?
Another Tiktok favorite is the Duolingo account. Duolingo has mastered the concept of brand voice, providing much entertainment to their followers. With over 2.5 million followers, they seek to relate to their audience on a new level through relevant office culture and humorous videos.
The BarkBox Twitter account provides plenty of pet-based humor for furry fans and pet parents alike. They have mastered the art of creating content that appeals to their projected markets past their normal product offerings. Not only are they creative with each campaign implemented, but are consistent in interacting with consumer-driven content.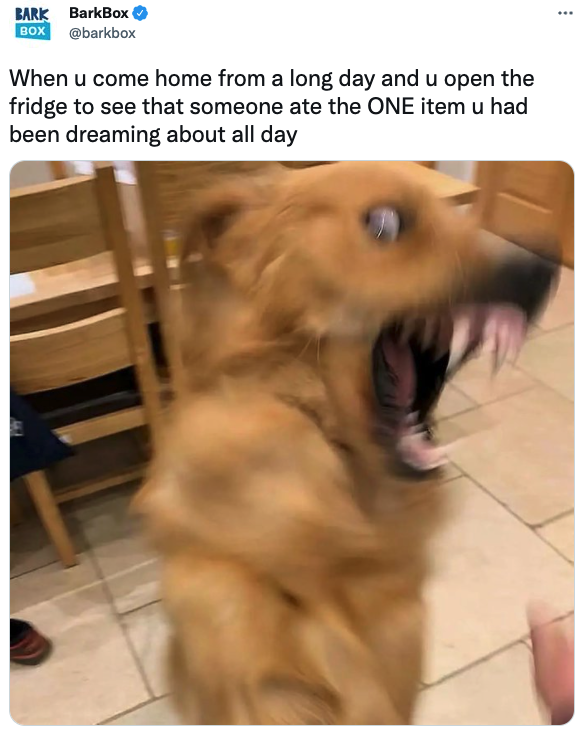 Chipotle Twitter remains a spicy office favorite as they kick up the heat in their tweets. Chipotle is not afraid to go against the grain with edgy content that appeals to their younger demographic. The most recent viral example includes changing their Twitter name to "Chicotle" after a first-time consumer pronounces it wrong on video.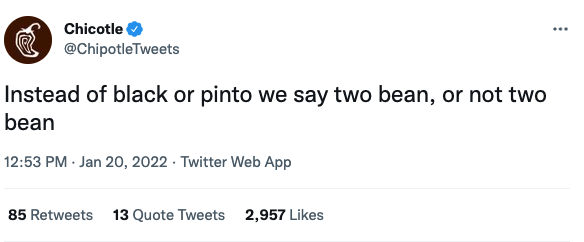 Each of these accounts represent the creative outlet social media provides to brands and people alike. Showcasing how social media has evolved into an art form, as it inspires humanity and creativity in all of us, gives brands and people an outlet to interpret the world around them. At the same time, connecting digitally to those who matter the most to them.